FAQ GUIDE TO BOOKING YOUR FAMILIES SESSION
WHAT KIND OF SESSIONS DO YOU PHOTOGRAPH?
We specialize in family photography and including your family pets as well. We photograph from maternity/newborns through to grown up kids. We love capturing extended family sessions where we bring your whole family together. Our studio is super pet friendly so we always encourage families to bring their pets to include in their family photos.
WHAT IF MY KIDS WON'T SIT STILL?
Our photographers are very experienced with dealing with kids of all ages. They have lots of tactics they are able to get your kids to have fun and relax. Our style of photography aims to capture relaxed smiles and kids having fun, so we don't expect them to sit still. Play is an integral way that we are able to capture children's natural expressions.
WHAT IF MY KIDS ARE SUPER SHY?
Our photographers understand that some little ones take a little while longer to warm up. We will spend some time getting to know them & make them feel comfortable before we start taking any photos.
WHAT DO WE WEAR?
When you book your families session we will send you are guide on what to wear for your family session. This covers how to pick the best outfits to suit you whole family
HOW LONG WILL THE SESSION TAKE?
We recommend to allow an hour for your session. On weekend dates our photographer will be fully booked, so please make sure you arrive 15mins early at Gordon, so you are not late for your session. We have a waiting area where you can sit and relax when you do arrive early.
HOW MUCH ARE THE PHOTOS?
At the end of your session we set up an ordering session, where you come back to the studio, view your photos on a large screen, & we will help you chose your favourite images & pick the best products to suit you. Our print prices start at $90. We specialize in wall art & custom designed coffee table books & the production of fine photographic prints but we do also offer digitasl files for purchase.
CAN IS CHANGE THE DATE OF MY SESSION ONCE IT'S BOOKED?
We understand that illness can be unexpected, so we completely understand that it in unavoidable, therefore we allow one change of session – free of charge.
WHERE IS YOUR STUDIO LOCATED?
Our studio is located at 768 Pacific Highway, Gordon on Sydney's North Shore. This is a map for where we are located. There is a council carpark in Moree St, and 2 council carparks. One is located under the Gordon Centre and the other next to Gordon train station.
HOW DO WE BOOK?
You can use our online calendar to view our available dates for the next few months, so you can select a date so suit your family.We are generally fully booked on weekend dates 2-3 weeks in advance, so we do recommend booking a date asap.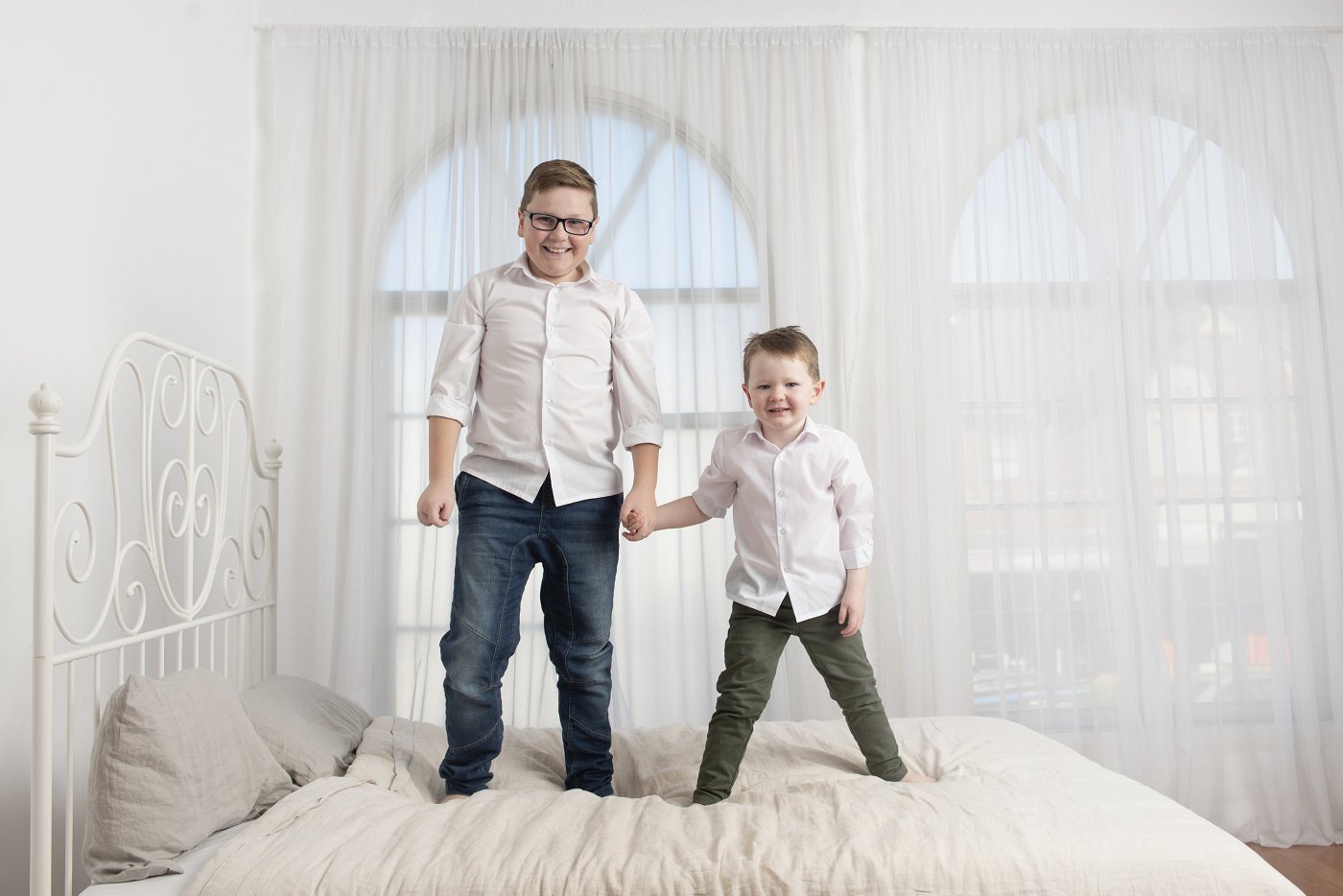 "What a wonderful experience. Kate & her team have been nothing but professional, creative & brought out the absolute best in our boys. Kate was recommended to us from a friend because of her ability to create an instant connection with the children & the amazing photography. We were not disappointed!! Kate was friend, creative & made everything fun for the boys. She encouraged our very shy one and boy did he warm up and shine. We could not be happier with the finished products. We are looking forward to visiting again soon to capture some memories."
Book your Families' session